The BSI story 
Founded in 1988, Brain and Software International (BSI) is a software development company focused on streamlining processes and increasing efficiencies for highly secure organizations in sectors of Healthcare and Defense. Top research facilities and the French armed forces depend on BSI software to manage essential parts of their supply chain.
We entered the life science market in 2005, at the request of a Non-Human Primate (NHP) breeding center, which was facing the specific challenges of producing, handling, caring for and shipping precious and sensitive live subjects. The effectiveness of the software quickly led to its subsequent adoption and implementation by other NHP centers in the USA and Europe.
With a strong commitment to research and development, we developed the second-generation software in 2007, offering new efficiencies and insights – enos was born. Additional installations of the facility management software followed across Europe and USA.
With the advent of new technologies and internet capabilities, we recognized an opportunity to create a new, easy-to-use generation of enos for all animal species, rodents in particular. We invested the structure and groundwork over a 3-year period to lay the foundation of the current version of enos, a very adaptable solution that can easily evolve to meet any changes in facility size and scope. We continue to invest to stay at the cutting edge of fast-moving technological advances.
In parallel, we recognized the need for in-house life science expertise to enable a consultative approach. For each client, we start by analyzing processes, requirements and objectives to plan, prepare, deploy and operate a solution that fits.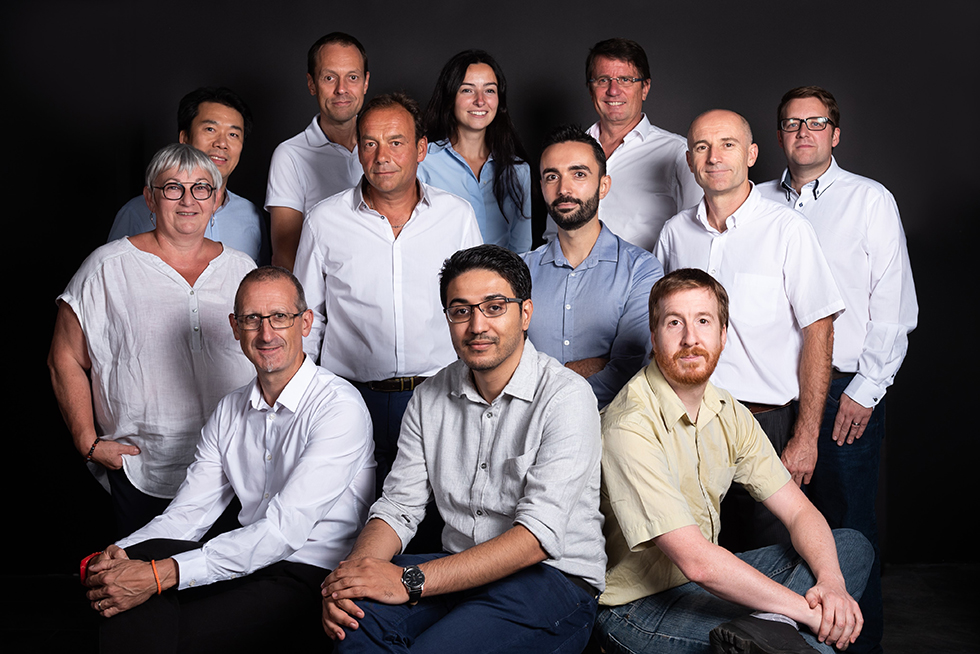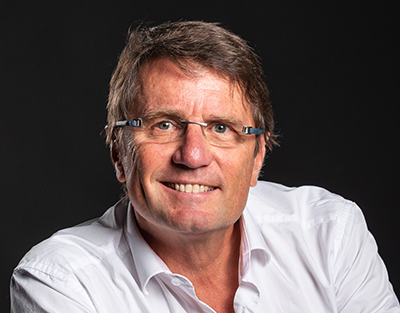 Pierre-Yves Blanchet
CEO
In 1988 Pierre-Yves, widely known as "PY", co-founded ALPII, the forerunner of Brain & Software International. The growth of the company enabled PY to acquire and integrate three additional software companies as well as oversee the seamless and effective integration of newly acquired employees, customers and products. PY has always taken a strong interest in employee wellbeing and is proud of BSI's exceptionally high staff retention record.
In his current role, PY is responsible for the overall management of BSI globally, which includes implementing financial strategies for accelerating BSI's rapid international growth.
PY has an IT Engineering degree from the University of Geneva. PY enjoys taking care of hundreds of trees he has planted for future generations or searching for truffles with his dog Pazzo.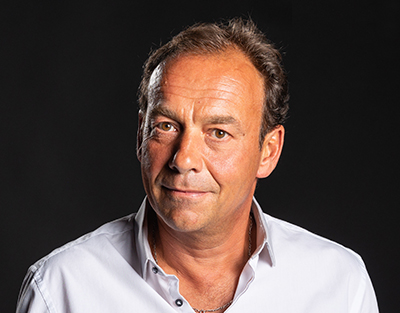 Christophe Gouttière-Delacroix
Chief Technology Officer
Christophe has worked at BSI for more than 20 years. During this time he has overseen the successful development of several generations of software solutions for BSI clients. Christophe is passionate about staying at the forefront of quickly evolving technology and has been instrumental in leveraging the power of web-based tools for a better customer experience.
Christophe holds a Mathematics and IT Engineering degree from International School of Information Processing Sciences (EISTI), Paris. In his free time, Christophe enjoys outdoor sports, nature, and organizing road trips with friends.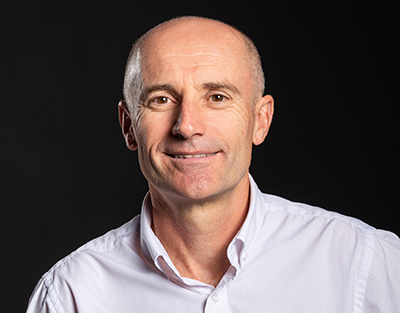 Eric Rieux
VP Sales and Marketing
Eric sets the strategic direction for BSI. He is responsible for developing and implementing sales and marketing plans as well as strengthening customer service skills.
Prior to joining BSI in 2019, Eric spent 25 years working for biomedical research company, Data Sciences International (DSI), both in the USA and Europe. Eric started his career with DSI as a technical sales & support representative and finished as Global VP Sales & Marketing.  During his tenure at DSI, Eric strengthened DSI sales, marketing and support teams in Europe, Asia and USA, and played an active role in helping to advance life science research in Pharma companies, CROs, and Academic & Government research institutions. 
Eric holds Chemical Engineering and Business degrees from the University of Aix-Marseille, France, and a Management Certificate from the University of Utah, USA. Eric loves the outdoors and during his free time you will find him and his family in nearby Alps or remote wilderness destinations.  
Franck Decant
Senior Product Manager 
In his role, Franck actively seeks feedback from clients so he can identify and understand emerging challenges; review and analyze customer processes and workflows; and directly translate his discoveries into functional and technical specifications for implementation by both the Customer Service and the Development Team. 
Prior to joining BSI in 2009, Franck held several senior software development roles, including with Grenoble Hospital as a project leader and senior analyst, where he developed an ERP dedicated to the management of patient information from initial diagnosis to care delivery; and Amadeus, the world's largest travel database, where he developed solutions for managing airline seat capacity. 
Franck holds a Mechanical Engineering degree from INSA – Lyon, France and a PhD in Fluid Mechanics from the University of Lyon, France. Franck loves outdoor activities such as trail running, hiking and mountain biking, and tinkering on DIY projects on his old farmhouse.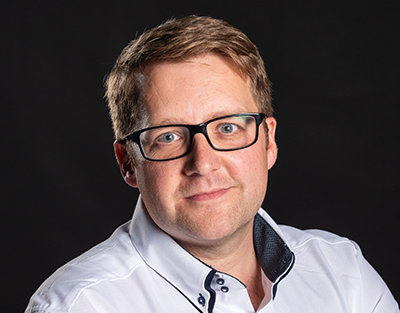 Mat Sanderson
Business Development Manager
Mat's role is to help deliver an effective onboarding process to ensure customer success. His extensive background in facility management is helpful in steering this process.
Mat works with clients to identify objectives for the efficient management of resources in their facility. This information is central to the customization of enos to fit their specific needs. Mat completes the process by managing the implementation of enos through careful planning, in-depth training and on-time deployment. 
Prior to joining BSI, Mat spent over 20 years working in facility management with both Agenda Life Sciences and Covance. His experience includes managing a variety of research facilities in Pharma, Academia, Contract breeding and CRO. The roles provided first hand experience operating multispecies farm animal and primate research facility, regulated procedures and compliance, coordination of international imports and exports, training and compliance, GLP and regulatory reporting.
Mat is a member of the Institute of Animal Technology, holds a National Diploma in Animal Science from Bishop Burton College, UK and ILM Certificate in Leadership & Management. Mat is bilingual English & German. In his free time, Mat is an artisan baker, and can be frequently seen exploring unbeaten tracks on his quad bike.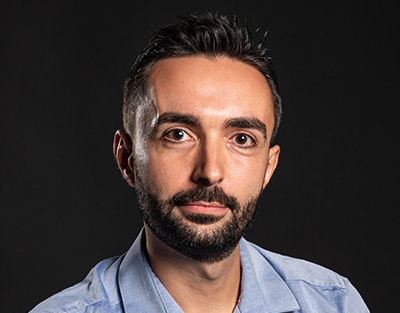 Léo Herlin
Head of Customer Support
Léo leads the Customer Support team where his mission is to ensure a high level of customer satisfaction. Léo is appreciated for his technical competency, immense patience and thorough follow-through. 
Prior to joining BSI, Léo worked for Merck Sharp & Dohme (MSD) where he managed a team to develop medical content for a mobile health application. Leo also worked as a Product owner for a Pharma company where he developed a connected pill dispenser for patients in chronic treatment. The new product received multiple awards at the International Consumer Electronics Show (CES). 
Léo holds a Master's degree in Computer Sciences from Oxford University, UK, a Management Certificate from the Dominican University of California, USA and a pharmacy degree from Caen University. Leo is a big soccer fan supporting the club of his childhood hometown Caen. He is an avid movie buff and especially fond of thrillers.